Corning 4 telefono resistente ai graffi

Telefono dura antigraffio Corning A 4 oggi è un pezzo essenziale di attrezzature per il vostro personale.  Forse la vostra azienda è sourcing per un portatile di vetro resistente ai graffi, un telefono di costruzione, un antiurto MTK Bullet-Proof telefono, telefono cellulare o telefono impermeabile, Our Corning Glass 4 Smart Cell Phone di Data Mining sono i migliori sul mercato.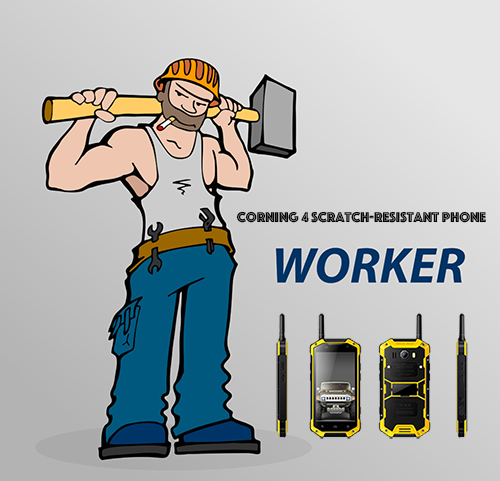 Telefono robusto antigraffio Corning the 4 è specificamente progettato per funzionare in modo affidabile in ambienti d'impiego difficili e condizioni, quali forti vibrazioni, temperature estreme e bagnato o polverosa condizioni. Con un dual SIM card telefono cellulare avete la comodità di essere in grado di effettuare e ricevere chiamate da entrambe i numeri privati e di lavoro su uno stesso robusto portatile. In generale, questo telefono cellulare Smart di Corning Glass 4 condividere la stessa robustezza di progettazione e spesso questi termini sono intercambiabili. Corning Glass 4 Smart Cell Phone hanno antipolvere, funzione antiurto, impermeabile, così è sempre stato popolare con utente uomo.  Giving è un commerciante impermeabile robusto telefono cellulare che ha tutte le caratteristiche intelligenti che hanno si aspetta, ma impermeabile e robusto abbastanza per prendere tutta la punizione il giorno porta. Il portatile di vetro resistente ai graffi sono l'amico di ultimate tradies. The antiurto MTK Bullet-Proof telefono anche ampiamente utilizzato in produzione, ufficio, hotel, campo, ecc.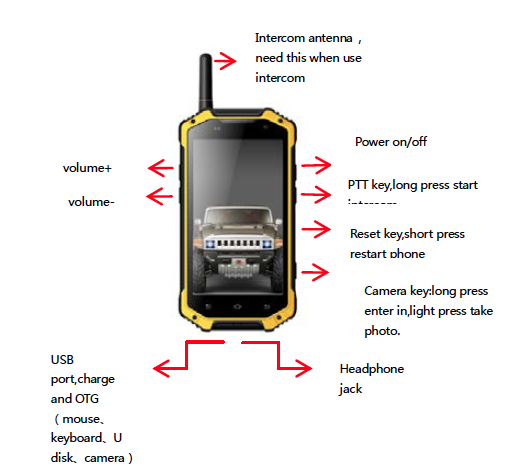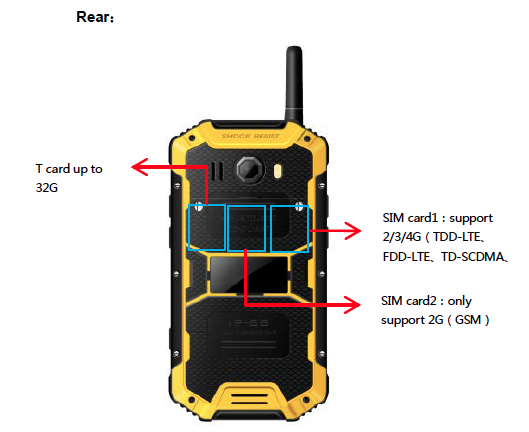 NF1 (MTK6735 4G tutte le rete)
IP68 robusto Smart Phone Android

Caratteristiche del prodotto
■ impermeabile, antipolvere, resistente agli urti tipo: prova dell'acqua prova IP68, antivibrante, compressione frantumare-resistente usiamo alloggiamento speciale di alta qualità per il microtelefono.                                                    
■ MTK6735 quad-core 64 BRACCIO BRACCIO, core del processore Cortex-A53, single-core velocità fino to1.4GHz, 16 GB + 2 GB
Funzione completa ■ configurare: 3DGravitysensing, cardiotachometer, barometro, indicatore di temperatura di aria libera, Gyroscopeinfrared telecomando
■ imitare punto a punto citofono fino a 5 chilometri senza barriere
Supporto ■ 13.0 MP HD FOTOCAMERA, chip sony, fotografia subacquea, fotocamera frontale con autofocus.

Dettagli
size

150*76*15.6mm

net weight

262g

processor

MTK6735VC Quad core ARM Cortex A53 processor core

,

single core speed up to1.5GHz

memory space

ROM:16GB+RAM:2GB

os version

android

5.1

Network type

all network GSM/TD-SCDMA/WCDMA/TDD-LTE/FDD-LTE

Frequency

2G:GSM B8/B3/B2/B5




3G:TD-SCDMA B34/B39




WCDMA B1/B2/B5/B8/CDMA2000 BC0




4G:TDD-LTE B38/B39/B40/B41




FDD-LTE B1/B2/B3/B7/B17/B20

imitate U band Intercom

support

400-480band

(

Point to point intercom up to 5 kilometres without barriers

)

sim card

dual sim card

WCDMA ONLY CAN USE SIM1

navigation

GPS+BEIDOU Positioning and navigation device

CLD size

4.7"

HD 1280 x 720 RESOLUTION

camera

front

:

5.0Mp HD CAMRERA, rear

:

13.0MpHD CAMERA support autofocus

(

sony chip

)

Projection screen

audio-visual

Date service

GPRS/EDGE/HSPA/Cat 4 LTE

modem

wireless AP ( movable AP )

NFC function

support

Geomagnetic sensor

support

gyroscope

support

dual mic

NO

light sensor

support

range sensor

support

M-SENSOR

support

G-SENSOR

support

OTG

support

pressure sensor

support

Blue tooth

support bluetooth 4.0

FM radio

support

Audio,Vedio

support

hot pots

support

Handwriting function

support

infrared remote control

support

(

AC FAN TV DVD remote control

)

TF card

up to micro SD

(

T-Flash

)

32G

Battery

4400mAh

talk time

120-150 nimutes

(

depends on network situation

)

standby time

120-180 hours

(

depends on network situation

)

address book

2000 Group

MMS,SMS

support

Headphone jack

3.5MM standard interface

charging port

micro usb 5pin interface

accessories

charger*1,earphone*1

.

USB cabel*1

.

user manual*1




Charging Port:

mini usb 5pin

interface
Elenco prodotti : Smartphone Rugged